NYLB Scarf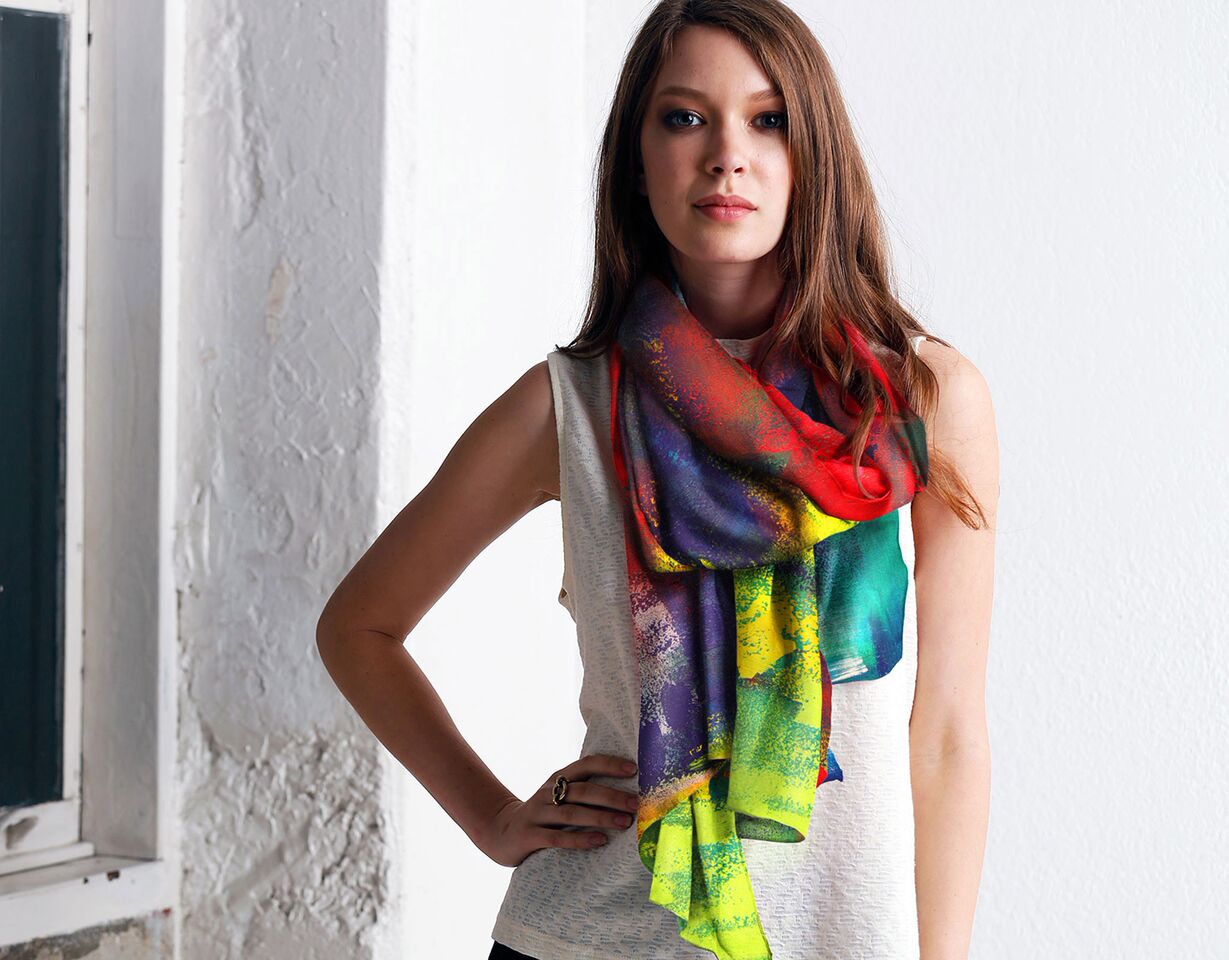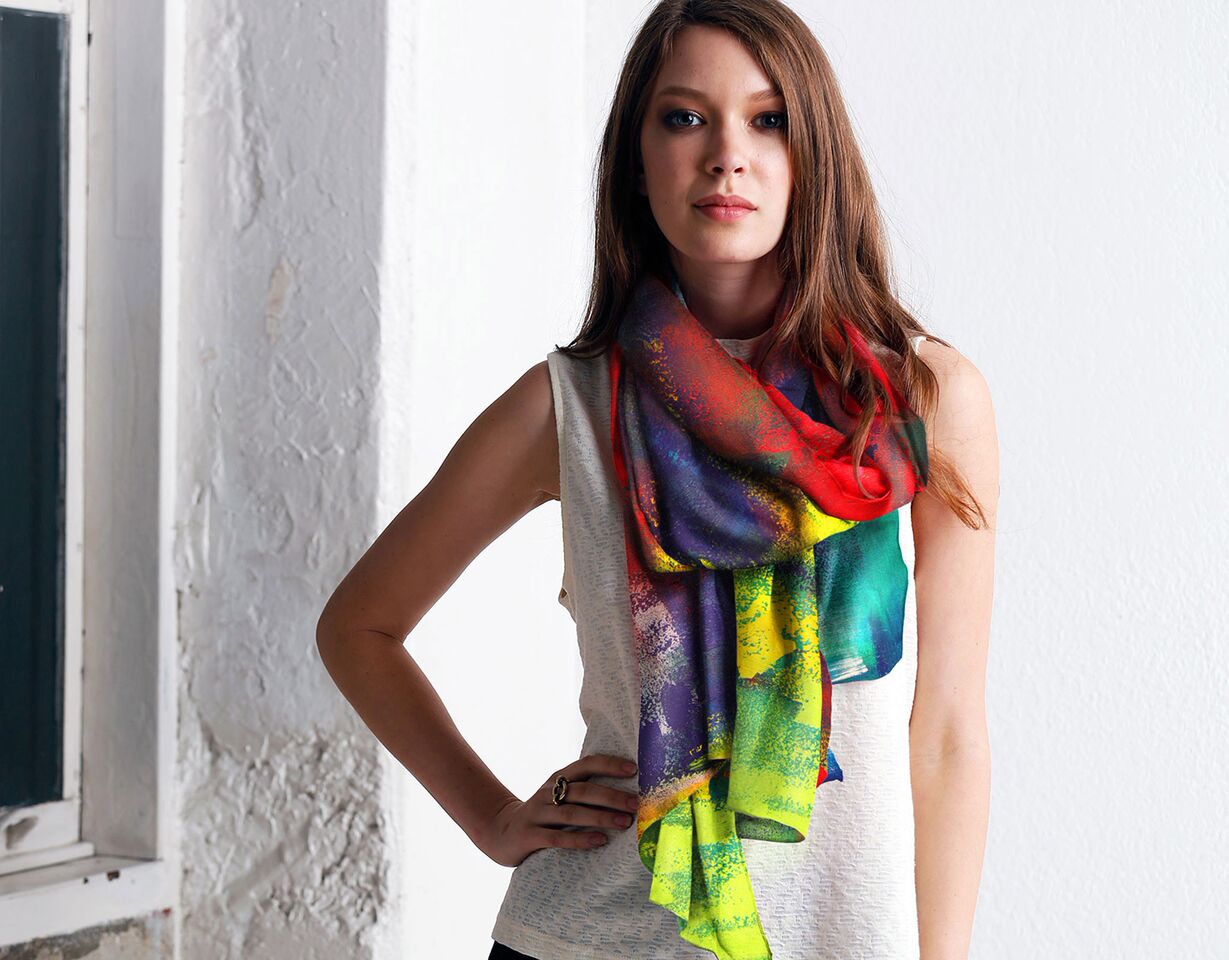 NYLB Scarf
Modal Scarf
This scarf, made with soft, luxurious fabric will add a bold, modern statement to any wardrobe.
The piece is inspired by a portion of an original painting done by Ariel Gold. The original work can be viewed within the website or by clicking on the next photo if available. Each scarf is uniquely designed and custom-printed. It may vary slightly upon receipt.
79"x29"
If this is a gift, please feel free to add a short message if you would like to have it included on a card.